AMF-Bruns
Customised conveyor technology from a single source
AMF-Bruns has made a name for itself nationally and internationally as a specialist in conveyor technology.
DZ BANK: Partner for international business
The model for AMF-Bruns in the area of procurement processes and manufacturing methods is the automobile industry: with the aim of keeping prices in line with the market, AMF-Bruns builds its conveyor systems according to a modular design with a high number of identical parts. The advantages are lower stock levels, faster and cheaper procurement and faster assembly. Similar to the large car manufacturers, the company uses a configurator with which the customer can select millions of variants. These standardised modules are then automatically designed and combined into a whole.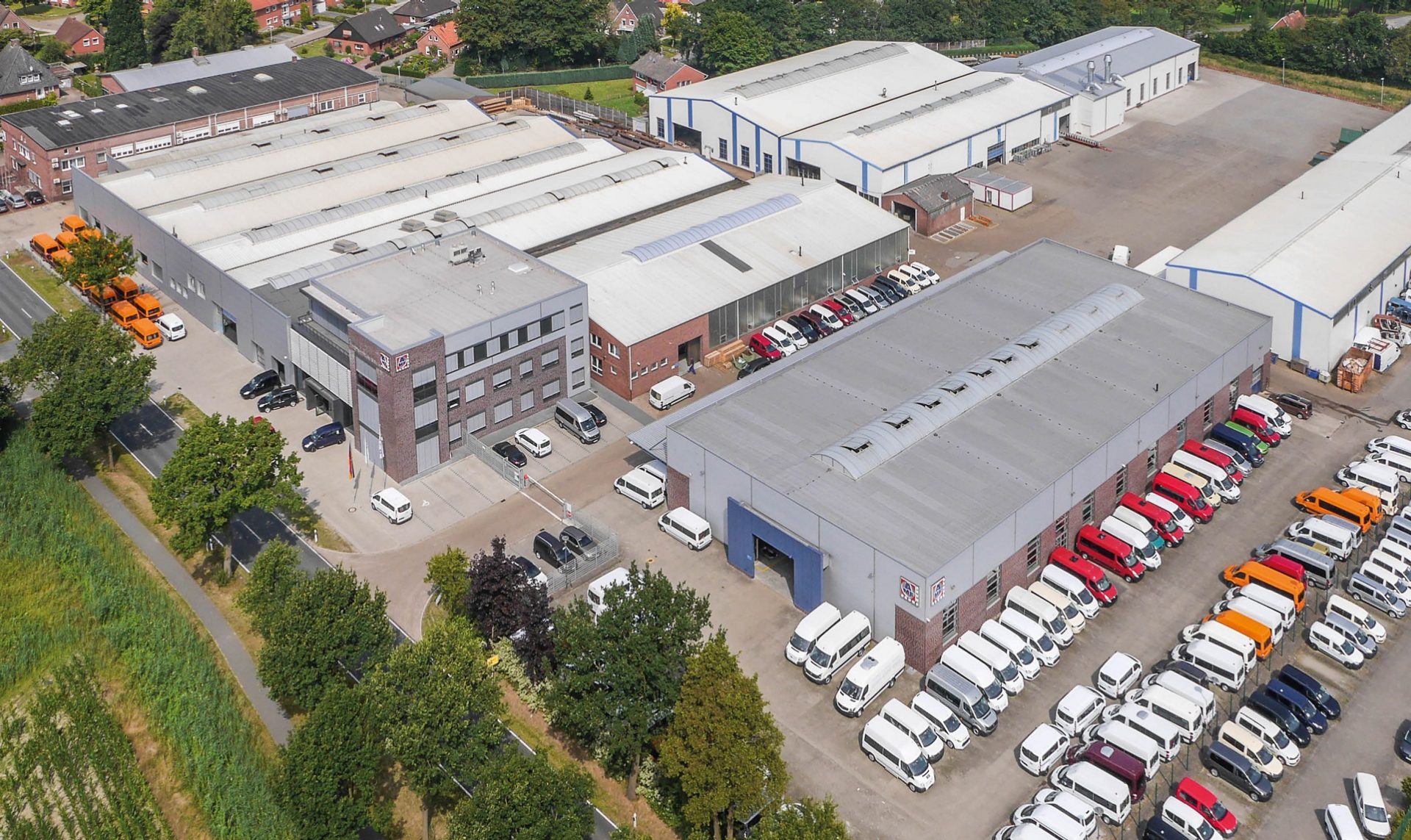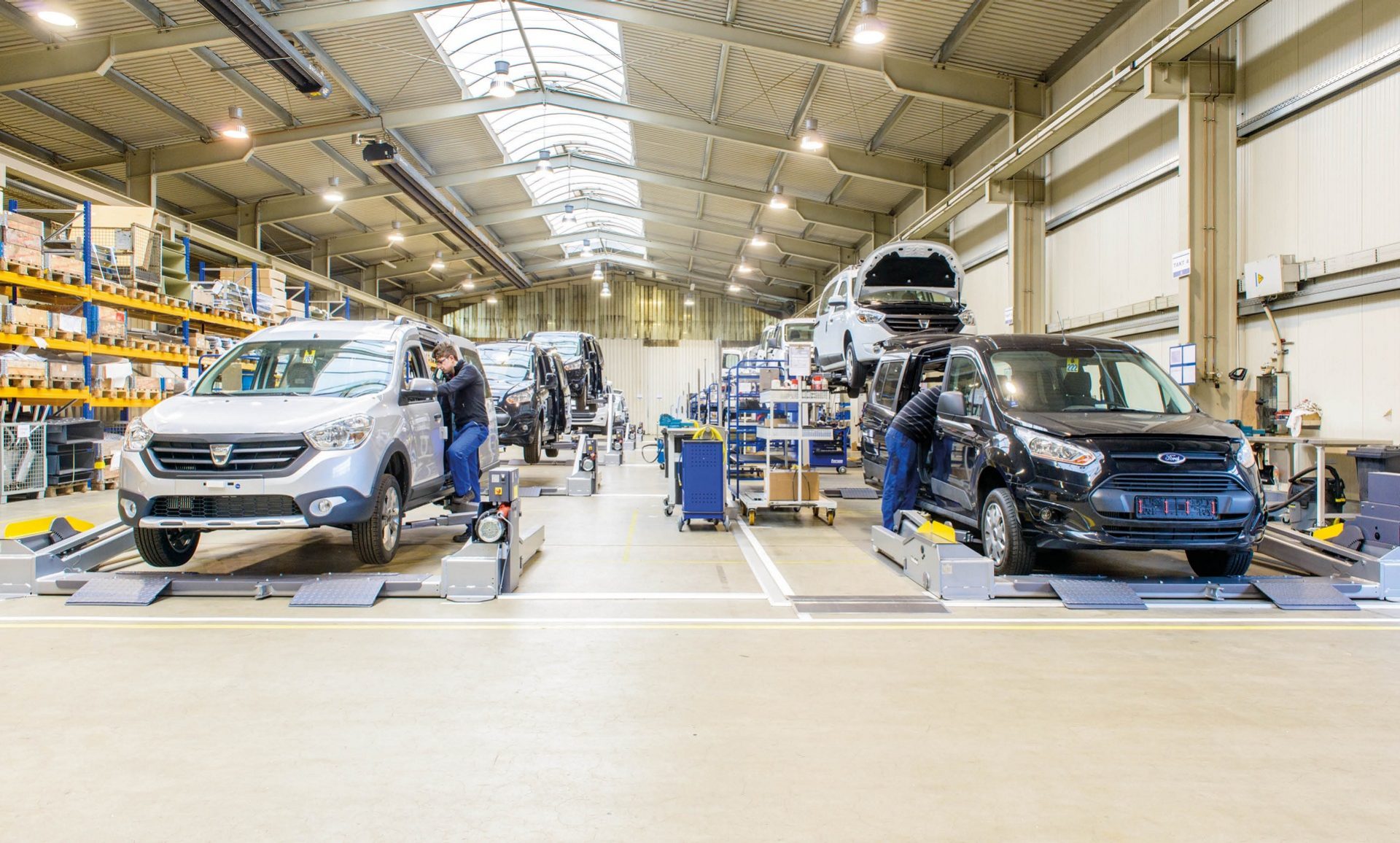 Process reliability as a sales argument
"Understanding and shaping the process, reducing running costs through new technologies, this will be the future with which we can set ourselves apart from the competition and secure and strengthen the business," says Jan Woltermann, Managing Director of AMF-Bruns GmbH & Co. KG. "As a result, today we no longer sell only through price, but through process reliability," says Woltermann.
We have found the right partner in DZ BANK for our international growth with projects for the construction of conveyor systems around the world.
DZ BANK as a partner in international business
Smooth processes, security, customer orientation and reasonable costs - these were also important criteria for AMF-Bruns when selecting a new bank with high expertise in foreign business. AMF-Bruns came to DZ BANK via Volksbank Jever, where AMF-Bruns is responsible for day-to-day business with transactions, domestic guarantees and real estate financing.  

When the previous principal bank was replaced, DZ BANK bore responsibility for arranging a new banking partner in Poland. A connection was also established at DZ BANK London for AMF-Bruns. In addition, export letters of credit were successively processed and the existing guarantees from the previous principal bank were replaced and borne by DZ BANK.
"Due to the good rating of DZ BANK, these guarantees are highly accepted by the beneficiaries. We were therefore able to ensure a completely smooth transition," reports Frank Sperling, in whose department this sensitive exchange of guarantees was implemented together with the document processing department of DZ BANK Hamburg."

Frank Sperling, DZ BANK, Consulting and Sales International Business
Guarantee facility was quickly available after the change of house bank
According to Woltermann, the transition from the former commercial bank to DZ BANK was based on a clearly defined procedure: "Initial talks, definition of the cooperation, terms and conditions, drafting of contracts and the complete change of business relationship from our former bank to Volksbank Jever and DZ BANK. After less than three months, we were up and running and had a guarantee line of several million euros at our disposal. Not only sensationally fast, but also professional in processing. This is exactly what medium-sized companies need," says Woltermann, summarising the start of the business relationship.  

In addition to the two commercial banks, DZ BANK and Volksbank Jever, DZ PRIVATBANK is also involved in the area of asset management at AMF-Bruns. And to this day, the holistic consulting approach with the expertise of the three cooperative banking partners is still highly valued by customers. Jan Woltermann: "We found the short and direct lines of communication at Volksbank Jever as well as at DZ BANK and DZ PRIVATBANK really exceptional. Competent contacts, a coordinated appearance, very quick decisions. Perhaps the cooperative banks fit in so well with us because we operate in a similar way.