EUROVIA
Supporting organic growth with targeted M&A
Targeted expansion of the service offer and regional presence through well-selected acquisitions
DZ BANK Corporate Finance supports the growth strategy of EUROVIA Germany in selected projects 

DZ BANK Corporate Finance advises and supports EUROVIA Germany in M&A transactions on a long-term basis. Key focus is on supplementing its successful organic growth with targeted company acquisitions. In this context, DZ BANK Corporate Finance has already successfully advised and assisted EUROVIA Germany on an acquisition.

A member of the French VINCI Group, EUROVIA Germany is one of the leading construction companies in Germany and covers the entire value chain in transport and traffic infrastructure with a nationwide market presence. Its services range from the extraction of raw materials, the production and recycling of construction materials, the project planning and the holistic construction to the management and maintenance of transport and traffic infrastructures. In Germany, EUROVIA employs over 3,600 people and generates an annual construction output of around €1,000M. The clear strategic objective is to continue to drive both quantitative and qualitative growth through targeted additions to the service offer and the expansion of the regional presence in Germany, being a European core market.

In this respect, M&A constitutes an important tool for implementing the growth strategy in Germany. The decentralized structure of EUROVIA Germany proves to be an advantage in doing so. The existing management team is to continue to lead the target company in an entrepreneurial manner and to further develop the business, as far as this is desired and possible. In return, the target company can benefit from EUROVIA Germany as a strong, reliable and trustworthy partner. Support is offered, among other things, for tenders for larger projects, for digitization projects, for nationwide personnel recruitment, promotion and retention, or for the development and implementation of sustainability strategies. Growth impulses arise from access to additional resources as well as from the combination of service offerings with other companies in the EUROVIA network in Germany, whereby existing customers benefit from an even more comprehensive service from a single source. Furthermore, the network-wide exchange of experience and knowledge offers valuable opportunities for the interdisciplinary approach and professionalization of central tasks.

In addition to economic and operational factors, compatibility with EUROVIA's value system plays an important role when deciding on possible acquisitions. Key factors include a focus on occupational safety, customer satisfaction and responsible conduct, as well as a willingness to engage in teamwork and continuous innovation.

Thanks to its knowledge of the business model and growth strategy of EUROVIA Germany resulting from the close cooperation, as well as the regular exchange on current developments in the market and competitive environment, DZ BANK Corporate Finance continues to actively support the growth strategy of EUROVIA Germany.

Responsible at DZ BANK are Martin Petsch, Benedikt Fischer and Sebastian Baier.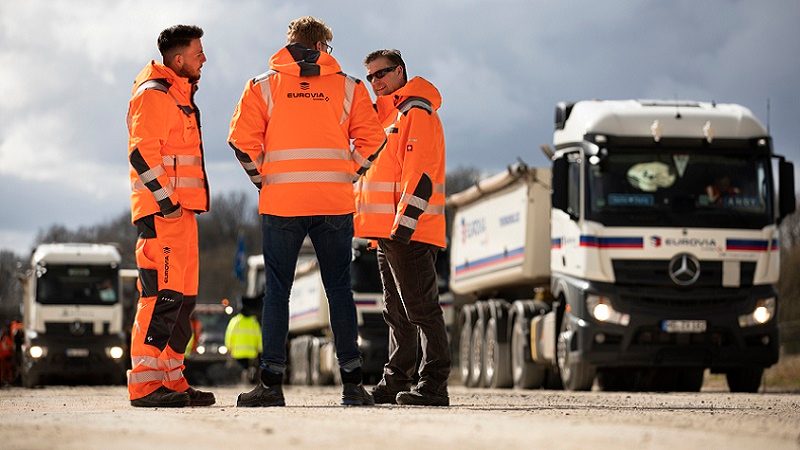 Further transactions